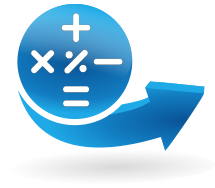 Smart spending with
Tariff simulator!
Take control
of your mobile expenses!
Tariff Simulator – iTS is a powerful pricing tool, allowing You to view effects of the new tariffing strategy on historical billing records.
The Application simulates various pricing options and what-if scenarios to determine the optimal pricing strategy for new service or a new offer.
Increase
your involvement
in expenses!
iTS, our tariff simulator, is the most advanced engine which works with any type of tariff or service technology – including voice, data, landline, wireless or cable.

The simulator enables you to define an entirely new tariff or enter existing price plan – depending on the preferences.
Tariff-simulation – the exact calculation of expected revenues applying to consumer's behavioral use in a specific tariff.

The tool is based on factual usage data. It provides a detailed overview of subscriber's mobile usage (national and roaming – calls, SMS, MMS and, DATA traffic) and possible tariffs. 
Possible scenarios
The operator can simulate customer's usage with existing tariffs – offering him more appropriate price plan as a loyalty reward.

The operator can use this tool to simulate usage to attract new customers and offer them a better product.

The company, to reduce expenses, can simulate existing usage with offered price plans from various mobile operators. iTS tool enables the user to search for better price plan than the one in use.
Continuous monitoring
of market potential can
be a huge advantage!
Reliable pricing methodology is a solution for price collation

Eliminate estimation and implement a reliable pricing methodology

This solution simplifies the risk-benefit analysis

Easier research on the market and its potential

The user is getting insight into strategic activities

The end user can find the optimal tariff option

Simulation is available for all tariffs, selected segment or time period

Customer's needs can be easily satisfied

Sales strategy development based on the summary of real numbers

Web-based solution – easy to use, therefore the expense of training is minimal

Simulation results are provided more quickly and efficiently in appropriate formats for commercial analysis

Various licensing models